© a super cool and creative website
MODERN STICK COMBATIVES
" The MSC System "​
The Modern Stick Combatives training program was developed by Guro Jeff Brown. Largely based on Filipino stick fighting concepts the MSC system is a modular system that can be used in any martial arts style. The MSC system is ideal for martial arts students and instructors who want to add an Escrima program to their training or school class offerings.
Phase Level 1 Black Belt Certification levels 1-4 teaches the basic fundamentals of Single Stick, Strikes, Stepping, Abecedarios, Disarms, and much more. Developed with the beginner in mind, Guro Brown explains and demonstrates the material in an easy to understand format.
Upon Successful completion and testing of Levels 1-4, a Phase Level 1 Black Belt Instructor Certification in Modern Stick Combatives will be awarded.
MSC Certified Instructor Level 1, all 4Mp4 files on sale now !!! Testing is optional.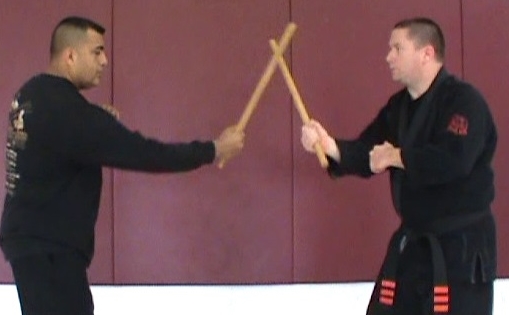 Order the Modern Stick Combatives course on Mp4 files, sent directly to your inbox, just $49.95 !