Questions ? E-mail us at jcoza77@gmail.com
© a super cool and creative website
NOTICE : DUE TO THE NATURE OF DVD / VIDEO MATERIAL, ALL SALES FINAL, THIS EXCLUDES DAMAGED DVD's WHICH WILL BE REPLACED FIRST TIME AT NO CHARGE TO CUSTOMER.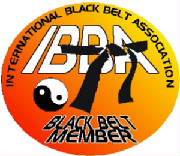 ​​* Recognized Instructors
* Affordable DVD courses
* Affordable Test Fees
* Communicate Direct w/instructor
* Open your own school, or add on to your existing program.
* Train just for personal protection,
or rank and test long distance.
* Testing discounts for groups of 2
or more persons. ​​​
* Beautiful promotional certificates​
In today's world you have one person you can always count on to defend you, that's always there, day or night, 24/7/365, that person is you...
John Cozatt / SRMAA / IBBA Team
Jiu-jitsu, Kenpo, Krav Maga, Judo, Tae Kwon Do, SAMBO, Weapons, Kung Fu, Muay Thai ...
Several new offerings just added, KoBu MooKiDo, Rjj Advanced, Krav Maga Survive, Kombat ChinNa, Ultimate Juji-Gatame, Aikido Seminar, just click pic to left.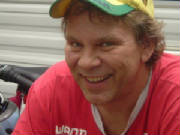 Video Download page !
Starting at just $19.95!
ALL VIDEOS NOW AVAILABLE ON DVD or Mp4 Video Files,
click one of the pics below for the MP4 files, or select system in left margin to go to that page for DVD's. Questions on ordering ?
EARN YOUR RANKING AND
GET CERTIFIED TO INSTRUCT
THRU THE IBBA !
LARGEST SELECTION OF TRAIN
AT HOME COURSES, EST. 1994